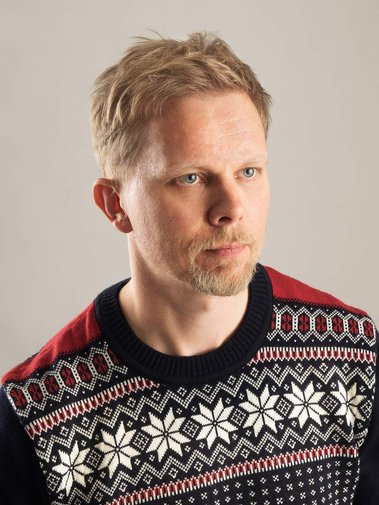 CV
The photographer and artist S. Manneraak is up and coming in the art world after several years as a well known fashion photographer with clients worldwide. After great success and hard work in the commercial business, Manneraak wants to reinvent his artistic side with a new name and a broader approach to concepts and the art of photography. In addition to photography, digital art and painting, he is experimenting with other expressions through film, graphics and sculptures.



Manneraak had his debut in the Norwegian State Exhibition in 2004, after the debut, he has produced several separate exhibitions in Norway and abroad. The Norwegian prime minister and the minister of industry, as well as the major of Bergen, all have Manneraak artwork on their walls. These artworks are all commissioned by Bergen Naeringsraad (the Bergen board of industry).

"As his unique talent looks to achieve new challenges and expression, Manneraak promises to be a creative star and influence in the ever changing and evolving world of art".
Michael Ginsburg, President LEGION PAPER, New York

Collectors (selected):
Chanel
Vestfold Fylkeskommune
Epson Europa
Olympus
Norwegian Fashion Institute
Lofotr/Museet i Borg

Legion paper, New York
Kristen Sveaas
Lundeby & Co
Elkem

Preus AS
Bergen Næringsraad
Lindesnes kommune




Commissions:
Mandal Hotel, Lobby.
Lindesnes kommune
Lund Gruppen
Exhibitions:
2023 Winter Colours. 120 m2 with winter art at Karl Johan, Oslos main Street.
2021 Solo summer exhibition Ryvingen Lighthouse, Mandal
2020-2021 Solo exhibition, Grieghallen, Bergen
2018 Solo exhibition, Galleri Buen, Mandal
2018 Group exhibition, One Vandam, New York. Lost Warhols.
2017 Solo exhibition, Kunstpunkt Lista, Lista Fyr
2017 Solo exhibition, Le Château des Demoiselles, Provence, France
2017 Solo exhibition, Galleri Espen, Cannes, France
2017 Solo exhibition 28 Piazza Pietra, Fine Art Gallery, Rome, Italy
2016 Galleri Bi-Z, Mandal
2015 Solo exhibition, Canoe Studios, New York
2007 Solo exhibition, Risørbank, Mandal
2006/2007 Solo exhibition, Lofotr, Museet i Borg
2006 Solo exhibition, Kongernes Jelling, Danmark
2005 Solo exhibition, Midtgardsenteret, Borre
2005 Selected artists from Statens Høstutstilling (Tour).
2004 Group exhibition Kistefos museet, Jevnaker
2004 Statens høstutstilling